Takhli -- Kass & Gene . Two of my Buds at Bungalow Mullum.
First | Previous Picture | Next Picture | Last | Thumbnails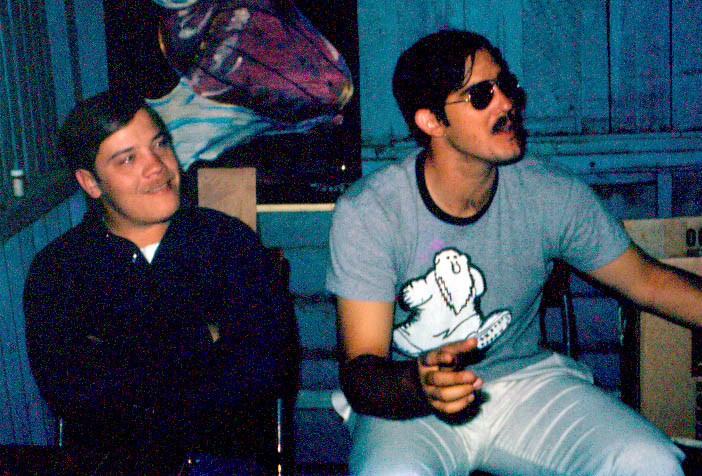 8-13-12 I came to Takhli in 74. I new Kass from England AFB LA. He introduced me to Gene, Gary Poland, Art and other people whom I don't remember. How ever as soon as I saw their picture it was like I was in Gene's Bungalow.
I work in pickup and delivery. They sent me to Korat after three months. I suffer from agent orange now. I was working in receiving at Korat and they had me spread it in the razor wire around my duty section.
I would like to see pics of friends if there are more. SGT. Mark Lamiell.