Goose Creek Stream Greenbelt -Trail - Lantana - April 05, 2006
First | Previous Picture | Next Picture | Last | Thumbnails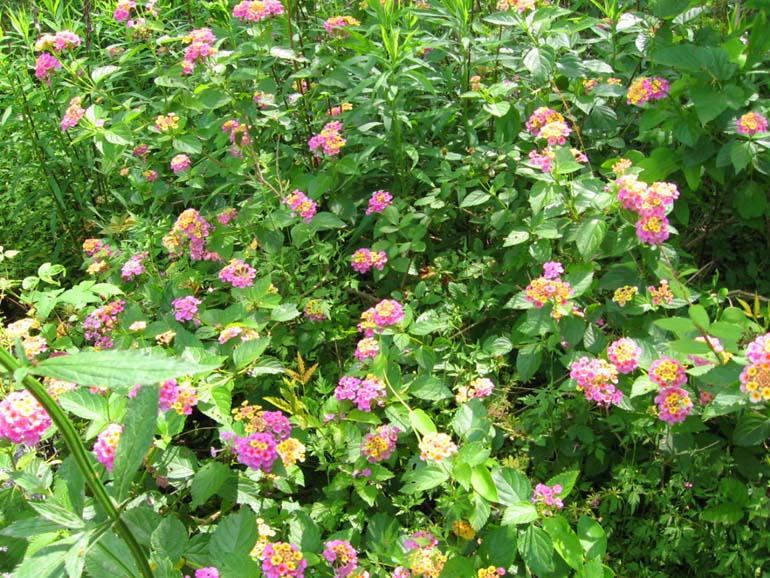 Lantana is a genus of about 150 species of perennial flowering plants, native to tropical regions of the Americas, Africa and existing as an imported plant in numerous areas, especially in the Australian-Pacific region. The genus includes both herbaceous plants and shrubs growing to 0.5-2 m tall. Their common names are shrub verbenas or lantanas.

Lantana's aromatic flower clusters (called umbels) are a mix of red, orange, yellow, or blue and white florets. Other colors exist as new varieties are being selected. The flowers typically change color as they mature, resulting in inflorescences that are two- or three-colored.
s